EXTRA VIRGIN OLIVE OIL VARIETY ARBEQUINA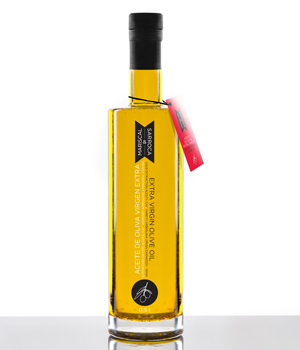 MARISCAL&SARROCA have sourced a very special extra virgin olive oil, obtained from the first press of the arbequina olives, a small, intense violet-green coloured olive which renders a large amount of oil for its size. The olive trees are shaken, and the fruits are collected on an 'umbrella shaped net', so that they will not bruise and lose any of its properties. The cold press extracts the juice without the use of chemical intervention, or elevating the temperature. The liquid obtained is decanted and stored in stainless steel tanks. Oil is only bottled when an order is placed, and this guarantees the utmost quality of the extra virgin olive oil that you buy from MARISCAL&SARROCA.
The perfect balance of this oil brings to your dishes a touch of fruitiness and bitterness, with a hint of almond. It combines well with all types of foods. MARISCAL&SARROCA extra virgin olive oil is a gourmet delicacy that will add a touch of excellence to your cuisine, without compromising on your health.
GLASS BOTTLE 0.5 L.
GLASS BOTTLE 0.25 L.
ACIDITY 0,14º.