Happy Halloween! Party food to scare the bad spirits away
With some good quality Mariscal & Sarroca products and a bit of imagination, you will turn your Halloween party food into a very unique scary experiences.
Dead man's fingers: Cut the crusts off a few white bread slices, spread foie gras on them and roll to give them the shape of a finger. Insert an almond on one end, so that it looks like a finger nail and decorate the other end with some Bubub strawberry jam, for some pretend blood….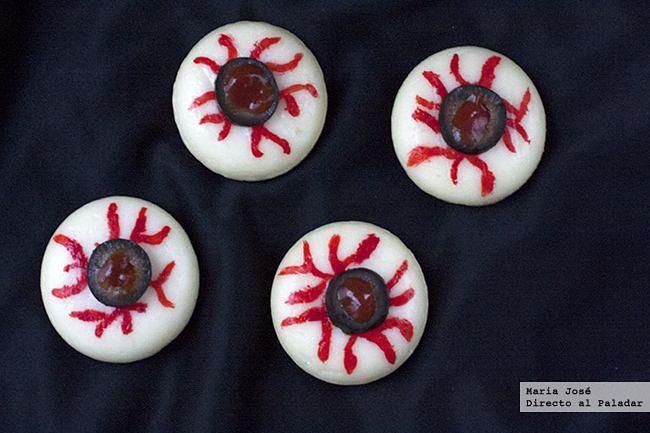 Cheese eye balls. Make round slices from one of our delicious Mariscal & Sarroca cheeses, put a pitted black olive in the middle and make some lines around it with Bubub jam to make it look like veins.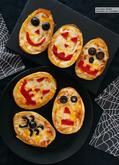 Ghostly potatoes: Cut a few medium size potatoes in half. Bake in the oven until soft. Spoon the flesh out and mix with some cream cheese and butter. Season with salt and pepper and spoon this mixture back into the potato skins. Decorate to turn the potatoes into faces by making eyes with black olives and bloody smiles with Mariscal & Sarroca chorizo.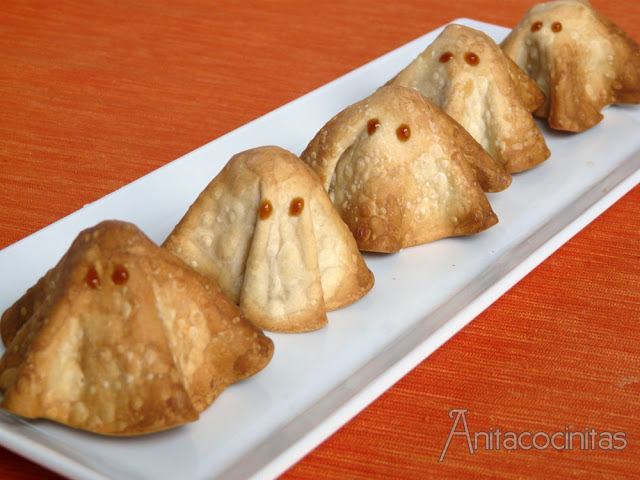 Little ghosts: You need some wonton wrappers that you will shape to make them look like the sheet of a phantom. Bake in the oven until golden and crisp. You can fill them with a paste made with cream cheese mixed with ham, chorizo or quince paste from Mariscal & Sarroca for a sweet or savoury flavour. Paint some eyes on your little ghosts with any Bubub jam.
 Remember that you can come to our shop for some candies this Halloween…
Only for the bravest!
You can now buy the products on our online shop.
---
Recent posts: